Home
Do you feel like you are making a great income but you don't know where it all goes?
Do you feel like you could do so much more with your money if you only knew how?
Do want more life from the money you already have?
If you answered yes to any of these questions, we really should talk!
Let's meet on the phone for 15 minutes. We'll use those 15 minutes to determine if I can help you get more life out of your money.
Go ahead, it's free!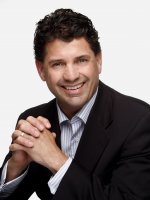 John Stregger, CFP, CLU, CH.F.C.
President & Chartered Financial Consultant